A sailing catamaran is stable and safe!
Seawind 1160 Resort sailing catamarans offer the highest level of stability and safety on the water, as they have two hulls! Thanks to their special design, the rocking on waves is barely noticeable, and every moment of your vacation will be filled with pleasure. Catamarans move faster and maneuver better than regular yachts, especially in light winds.
Each catamaran has two(or one) cozy toilets, a spacious dining area for enjoyable shared meals, a designated smoking area, and several relaxation zones with comfortable lounging options. Don't miss the chance to enjoy thrilling jumps into the water from our yachts! Plus, special curtains provide wind protection and create a cozy atmosphere in case of bad weather!
You can download a more detailed description using the link
How many people can fit on one catamaran?
The amazing capacity of Seawind 1160 Resort catamarans allows for large groups of travelers to be accommodated. One catamaran can hold up to 25 guests, not including the captain, crew, and steward.
Our company is pleased to offer three of these magnificent vessels! This means we can warmly welcome large groups of tourists of up to 70 people and guarantee maximum enjoyment of the sea trip. A catamaran is the perfect place to host parties, weddings, or simply to spend time with friends and family.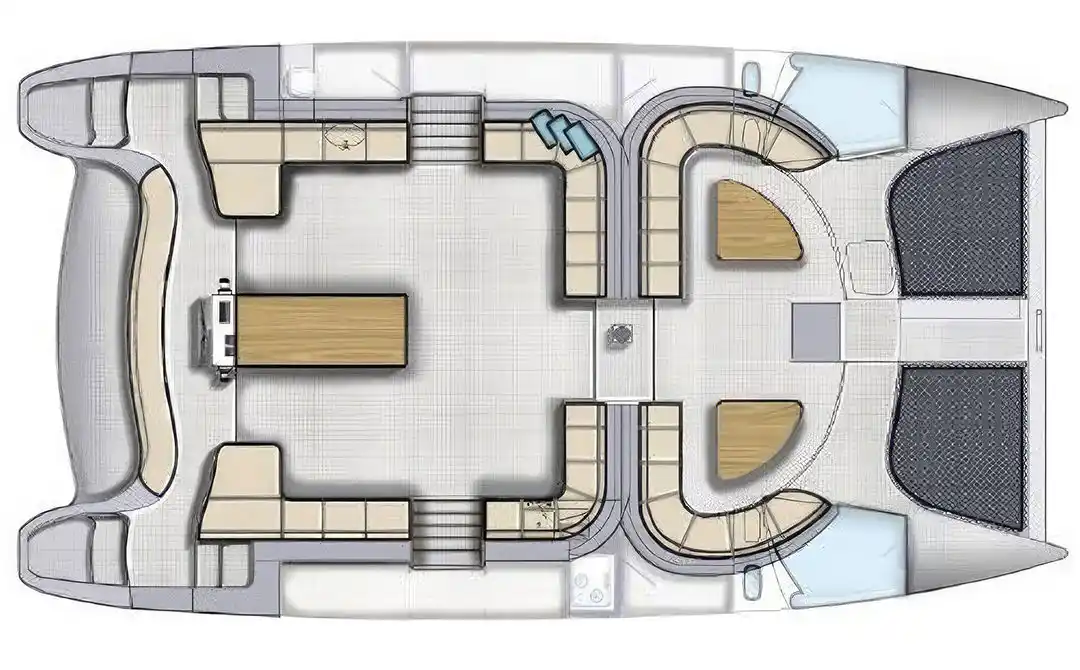 What kind of tours do we have on our catamarans?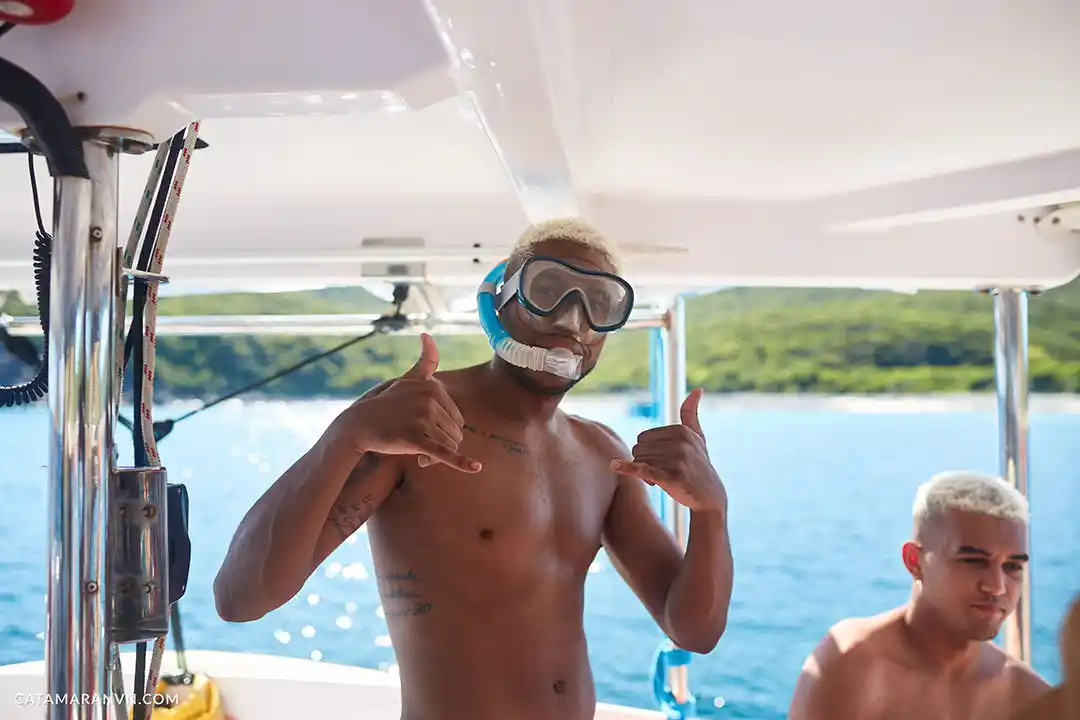 We proudly offer unique private and group tours on prestigious Seawind 1160 Resort catamarans in Nha Trang. This is the best and most luxurious way to enjoy the sea and highlight your status. Take advantage of our all-inclusive cruises, which include food, non-alcoholic and alcoholic beverages, fishing, snorkeling, as well as fun water activities on stand-up paddleboards and tubing.
We care about your pleasure and tranquility, providing the most interesting routes and competitive advantage thanks to our private pier. Don't miss the opportunity to dive into the world of unique relaxation with us aboard these elegant catamarans! Hurry up and book an unforgettable tour and indulge in exceptional service, comfort, and vibrant experiences with us! Rest assured, your vacation with us will exceed all expectations and become an unforgettable event in your life!