Union Light Viet Company Limited (Catamaran VN)
Address: Lô 343 ÔLK-C3 Khu Phú Quý, P Vĩnh Trường, Thành Phố Nha Trang
Sea port address: Số 1, Cầu Đá, Thành phố Nha Trang, Khánh Hòa 650000 (museum of oceanography)
Our manager will be glad to provide you with all necessary information, book your adventure and guide throughout all sailing experience.
Catamaran VN - sailing yacht company in Nha Trang!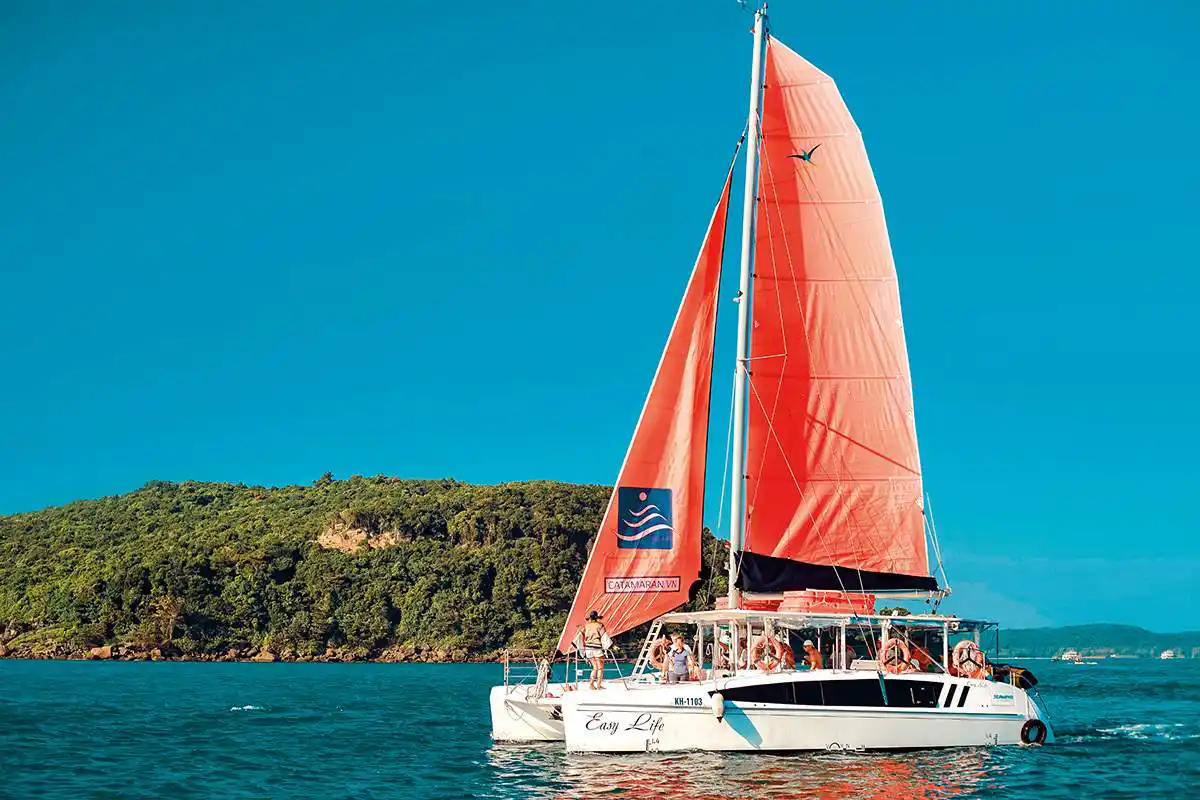 Catamaran VN is an unparalleled leader in organizing luxurious sea journeys on yachts in the areas of Nha Trang Bay. Founded in 2013, our company has successfully conducted over 3,500 amazing cruises, bringing joy and unforgettable experiences to more than 40,000 grateful clients.
We are proud of our reputation as a reliable and honest business partner for international and local tour operators, agencies, and independent agents. Together, we offer unforgettable adventures that meet the highest standards of quality, safety, and comfort in the world of sailing sports and travel.